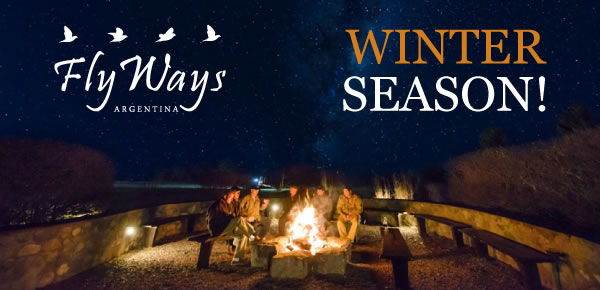 Hi everyone, since January 2022 our business has been back on track and we have had great hunting and amazing experiences.
We can only hope that you all are safe and sound after the pandemic and are ready to come back to Argentina and enjoy our hunts. Come down and have lots of fun with us; we are ready to rock'n roll!!

The newest addition to our vehicle fleet !
Brand new, Ford Sprinter for 16 passengers!!
Hope you all can enjoy it soon!!!


Of course, what everyone is wondering; HOW ARE THE BIRDS after covid?
Our daily field reports and constant happy hunters going back to the states plenty satisfied, Indicate a great 2022 summer season. Our newest fields and roosting areas in the eastern farmlands have been exceeding expectations and proven to be solid hunting grounds. The corn harvest has started at full swing and birds are pretty active for this winter season.
Contact us NOW for your winter shoot. Get away from the heat!!



COVID TESTING RESCINDED BY CDC:
CDC has announced that the Order requiring persons to show a negative COVID-19 test result or documentation of recovery from COVID-19 before boarding a flight to the United States, will be rescinded, effective on June 12, 2022 at 12:01AM ET. This means that starting at 12:01AM ET on June 12, 2022, air passengers will not need to get tested and show the COVID-19 test result or documentation of recovery from COVID-19 prior to boarding a flight to the U.S.









Copyright 2022 FlyWays Argentina | Córdoba, Argentina